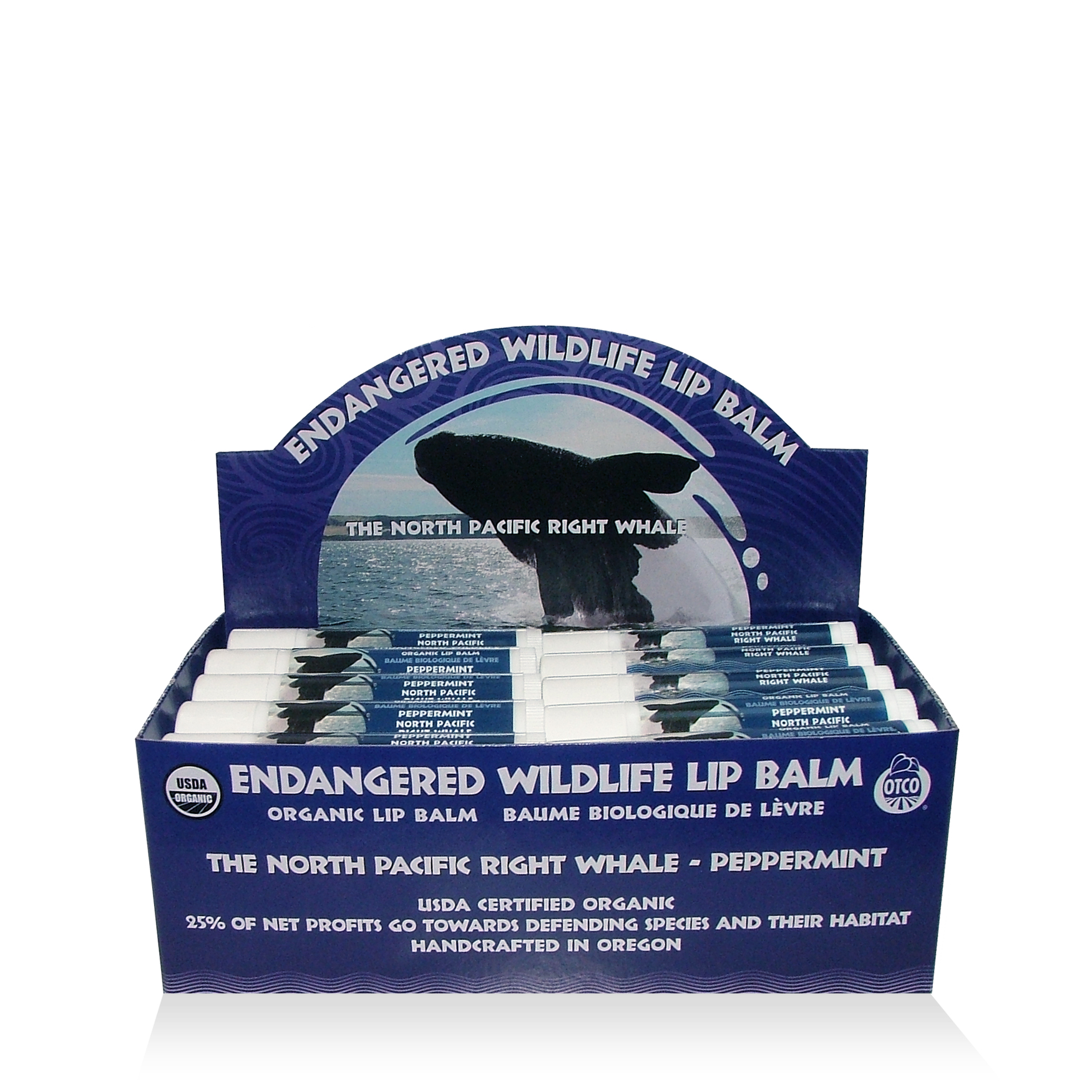 The North Pacific Right Whale – Peppermint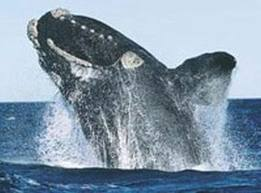 The North Pacific right whale (Eubalaena japonica) is an enormous, robust, baleen whale species that is now extremely rare and endangered.  Recently, it has been demonstrated that there are right whales in the three major ocean basins where they are found: North Pacific, North Atlantic and Southern Ocean. At one time, they were considered one whale, but now 3 distinct species are recognized: The North Pacific Right Whale (E. japonica), the North Atlantic Right Whale (E. glacialis) and the Southern Right Whale (E. australis).
Although gentle and playful, right whales have had the misfortune of being defined and even named according to their value as hunted rather than living creatures. Whalers named the species, thinking that these were the "right whales" to kill because they are slow swimmers, swim within sight of shore and their carcasses float. Right whales were hunted for oil, meat, apparel materials, umbrella ribs, and buggy whips until the early 20th century. After commercial whaling ceased on these whales in the 1930s, the right whales have not made any significant recovery. Once abundant, the North Pacific right whale is now the most endangered whale in the world.
The Center for Biological Diversity (CBD) has been leading an international fight to protect critical habitat for the North Pacific right whale since 2000.  In that year, the CBD formally requested that the National Marine Fisheries Service protect the whale's critical habitat as required by the Endangered Species Act.  After putting up with years of agency inaction and delay, the CBD was forced to sue the Service to insure habitat protection. Eventually, the Service designated critical habitat for the North Pacific right whale in the Bering Sea and Gulf of Alaska.
Though the North Pacific right whale has been considered officially endangered for almost 40 years, it long shared its Endangered Species Act listing with the North Atlantic right whale, thus not receiving the individual recognition and protection it deserved.  But in 2008, in response to the CBD's 2005 petition and 2006 lawsuit, the Service listed the whale as endangered as a distinct species. This significantly increased the whale's legal protection and triggered requirements to prepare a recovery plan and take other measures for the species' conservation.  In 2010, another CBD lawsuit contributed to the cancellation of an oil and gas lease sale in Alaska's Bristol Bay, within the North Pacific right whale's critical habitat.
The North Pacific right whales are so rare that there are no pictures we could find of one breaching. These photos are an example of its cousin, the South Pacific right whale.
The Center for Biological Diversity has shown an extraordinary level of effectiveness in protecting our environment. They believe that the welfare of human beings is deeply linked to nature, specifically to the existence of a vast diversity of wild animals and plants. Because diversity has intrinsic value and because its loss impoverishes society, they work to secure a future for all species, great and small, hovering on the brink of extinction. They do so through science, law, and creative media, with a focus on protecting the lands, waters, and climate that species need to survive. For these reasons and more Endangered Wildlife Lip Balm is excited to support their cause and the CBD is currently the sole beneficiary of our philanthropy. For more information about the CBD visit www.biologicaldiversity.org.
Endangered Wildlife® Lip Balm's mission is to protect endangered species and their habitat through the promotion of eco-conscious, organic body care products. To further this mission, we financially support individuals and groups who share these values.
25% of profits donated to protect endangered animals & their habitat.
ENDANGERED WILDLIFE® LIP BALM: Organic Lip Therapy for a Worthy Cause
USDA Certified Organic; Oregon Tilth Certified Organic.
Petroleum, Preservative, Gluten & Cruelty FREE.
Environmental & Sustainable Practices, Products & Facilities.
Handcrafted with care: all of our products are mixed and poured by hand. Creating them in small batches allows our production staff to pay close attention to the details of our process, insuring the finest quality and consistency.
Protection Status: Endangered
Year Placed on List: 1970 (as single species with North Atlantic right whale); 2008 (as distinct species).
Critical Habitat: 36,750 square miles in the Gulf of Alaska and the Bering Sea designated in 2006.
Recovery plan: 1991
Range: Throughout the northwestern Hawaiian Islands, with an increasing population on the main islands.
Threats: Oil and gas exploration and development, collisions with ships, entanglement in commercial fishing gear, industrial pollution, and global warming.
Population Trend: There are likely fewer than 50 North Pacific right whales in the northeast Pacific Ocean and perhaps 100 left in the northwest Pacific today.