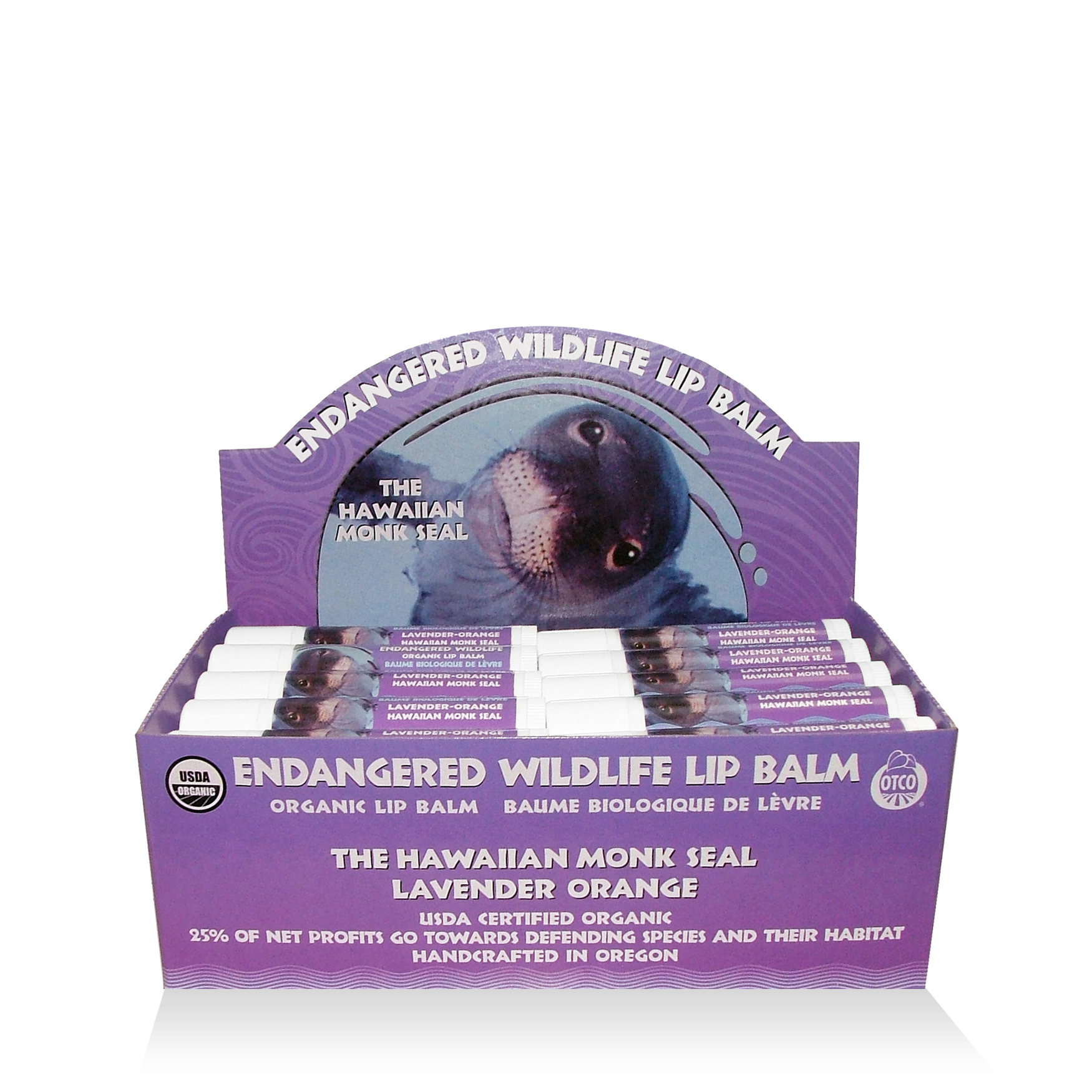 The Hawaiian Monk Seal – Lavender Orange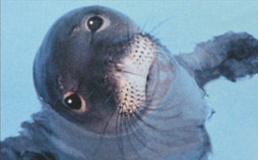 The Hawaiian monk seal (Monachus schauinslandi), is an earless seal that is endemic to the Hawaiian Islands. It's known to native Hawaiians as "ilio-holo-i-ka-uaua," meaning, "dog that runs in rough water."  This adorable creature now faces much worse conditions than choppy waves. Thanks to threats like limited food availability, entanglement in fishing gear, predation, and disease, this federally endangered seal has seen dramatic population declines in the last half-century that have left it one of the world's most imperiled marine mammals. The ever-worsening effects of global warming, which interferes with delicate marine ecosystems and causes the sea-level to rise, also endangers seal pupping beaches.  It should be no surprise that the Hawaiian monk seal's population is expected to plunge to less than 1,000 animals in the next few years.
The Center for Biological Diversity (CBD) has been working to protect the Hawaiian monk seal since 2000.  The CBD and allies filed suit against the National Marine Fisheries Service for letting a lobster fishery and bottomfish fishery further deplete the seal's food supply, invade critical habitat, and interfere with key life activities. A federal judge ruled that both fisheries were in violation of the Endangered Act and National Enviornmental Policy Act, and the lobster fishery was shut down the very same year.
There is still hope for the seal.  Even as its numbers tumble downward in its core range on the Northwestern Hawaiian Islands,  seals are increasingly inhabiting the main Hawaiian islands, where pups are healthy and the population is on the rise. To give the species a chance at survival, the CBD petitioned the administration under the Endangered Species Act to grant the seal protected habitat not only on the northwestern islands but on the main islands as well.  In June 2009, the Obama administration announced it would do so, in addition to expanding protections in the northwestern islands.
The Center for Biological Diversity has shown an extraordinary level of effectiveness in protecting our environment. They believe that the welfare of human beings is deeply linked to nature, specifically to the existence of a vast diversity of wild animals and plants. Because diversity has intrinsic value and because its loss impoverishes society, they work to secure a future for all species, great and small, hovering on the brink of extinction. They do so through science, law, and creative media, with a focus on protecting the lands, waters, and climate that species need to survive. For these reasons and more Endangered Wildlife Lip Balm is excited to support their cause and the CBD is currently the sole beneficiary of our philanthropy. For more information about the CBD visit www.biologicaldiversity.org.
Endangered Wildlife® Lip Balm's mission is to protect endangered species and their habitat through the promotion of eco-conscious, organic body care products. To further this mission, we financially support individuals and groups who share these values.
25% of profits donated to protect endangered animals & their habitat.
ENDANGERED WILDLIFE® LIP BALM: Organic Lip Therapy for a Worthy Cause
USDA Certified Organic; Oregon Tilth Certified Organic.
Petroleum, Preservative, Gluten & Cruelty FREE.
Environmental & Sustainable Practices, Products & Facilities.
Handcrafted with care: all of our products are mixed and poured by hand. Creating them in small batches allows our production staff to pay close attention to the details of our process, insuring the finest quality and consistency.
Protection Status: Endangered
Year placed on list: 1976
Critical Habitat: All northwestern Hawaiian island beach areas, sand spits, islets, lagoon waters, inner reef waters, and ocean waters out to a depth of 120 feet around the northwestern Hawaiian Islands designated in 1988.
Recovery Plan: 2007
Range: Throughout the northwestern Hawaiian Islands, with an increasing population on the main islands.
Threats: Food scarcity linked to over fishing, competition for prey, and changes in oceanographic and climatic conditions; entanglement in marine debris; global warming; shark predation; interactions with fisheries; habitat loss and disturbance; and disease.
Population Trend: Since the mid 1950s, the monk seal population has precipitously declined, with only about 1,200 animals remaining. Scientists predict that the population will fall below 1,000 individuals within five years. Like the Mediterranean monk seal, also critically endangered, the Hawaiian monk seal will likely meet the fate of the now-extinct Caribbean monk seal if urgent action is not taken.